Chiropractic Care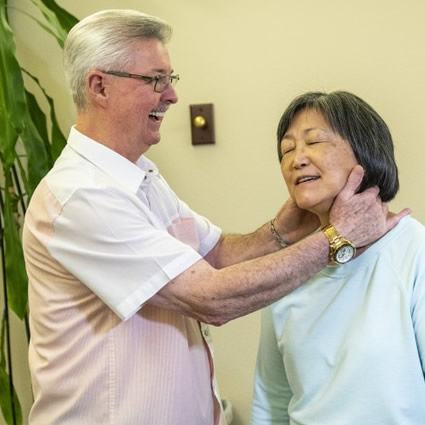 Chiropractic is the art and science of natural health care. It has no side effects and is a completely safe, nonsurgical, drug-free approach to enjoying a higher quality of life.
What Does a Chiropractor Do?
Dr. Mike is a primary health care provider. He looks to the spine for the cause and prevention of all dis-ease. His main concern is about your nervous system. Everything in your body is controlled by the brain, and the brain communicates with each part via the nervous system. By making sure this vital communication system operates optimally, the body can do what it was designed to: heal itself.
Locating the source of any interference with your nerves, Dr. Mike eliminates it with highly effective chiropractic adjustments. The knowledge and skills he possesses enable him to treat everything from the top of your head to the tips of your toes and everywhere in between.
Help for Numerous Health Challenges
Some of the conditions that can benefit from chiropractic care include:
Headaches
Low Back Pain
Digestive disturbances
Allergies
Knee pain
Respiratory problems
Shoulder pain
Sports injuries
Wrist pain
Over his decades in practice, Dr. Mike has formulated a singular technique that he called The Shows Technique. This method involves a combination of Diversified, Gonstead, Sacro Occipital Technique® and the Impulse iQ® Instrument to perform adjustments.
When appropriate, we may recommend
physical therapy
to help you get better faster.
Contact Shows Chiropractic today to find out more! We offer early and late appointment hours for your convenience. Take advantage of our complimentary consultation and examination (a $250 value).
CONTACT US »


Chiropractic Care | (559) 734-1921